Loading... Please wait...
Insurance & Extras
Travel Insurance covers 100% of the cost of your travel package if you can't travel due to health issues, illness in your immediate family, familiy emergencies and many other unexpected issues that might cause you to be unable to travel. We even offer cancel for any reason travel insurance and policies that can be customized to fit your unique needs.
Call 1-800-991-0623 with any questions about travel insurance or book general insurance right now, online.
Get a quote or book travel insurance now. Click the Get A Quote button to begin.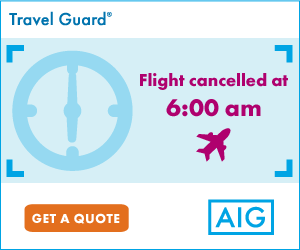 New Products
Current Top Sellers
All prices are in USD.